When we savour a traditional Antequera dish, we are not just consuming a product but a little bit of history. That is the case of the traditional porra antequerana, a kind of sick gazpacho, whose name is after the "porra" (pestle) used by farmers to crush the ingredients, mainly bread, oil, garlic and tomato.
There are many bars and restaurants around all the quarters and streets of Antequera to enjoy a privileged scene together with a wide menu. Others typical dishes of the area are the ajoblanco (garlic and almonds thick soup), gazpachuelo (a kind of mayonnaise hot soup), migas (fried bread), ensalada de cardos (cardoon salad) and the pío antequerano (a kind of salad with orange and cod)
And for dessert, the ancient and expert hand of the confectioners and nuns from the convents present us with delicious dishes, such as the bienmesabe – a sweet made with grinned almonds, sponge fingers, eggs, sugar, and pumpkin angel hair- and the angelorum. Depending on the time of the year, we will also find the famous mantecado (lard burn), pestiños (fried pastry with sesame and cinnamon) torrijas (bread coated in butter with different flavours) and roscos (a kind of homemade doughnuts) which are typical of the Holy Week.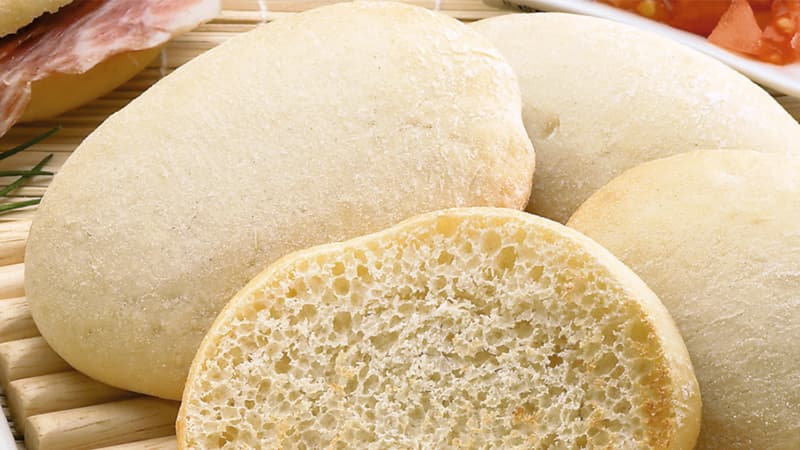 Special mention must be made of the mollete antequerano, a prestigious Antequera traditional product due to its maximum excellence and which, besides, it has been awarded with the Protected Geographical Indication. The Mollete de Antequera is a bread prepared with low baked wheat flour with a high humidity level, tender crumb, and a peculiar form as the base is of irregular elliptical shape and flat, little volume, and scraps from the making process.